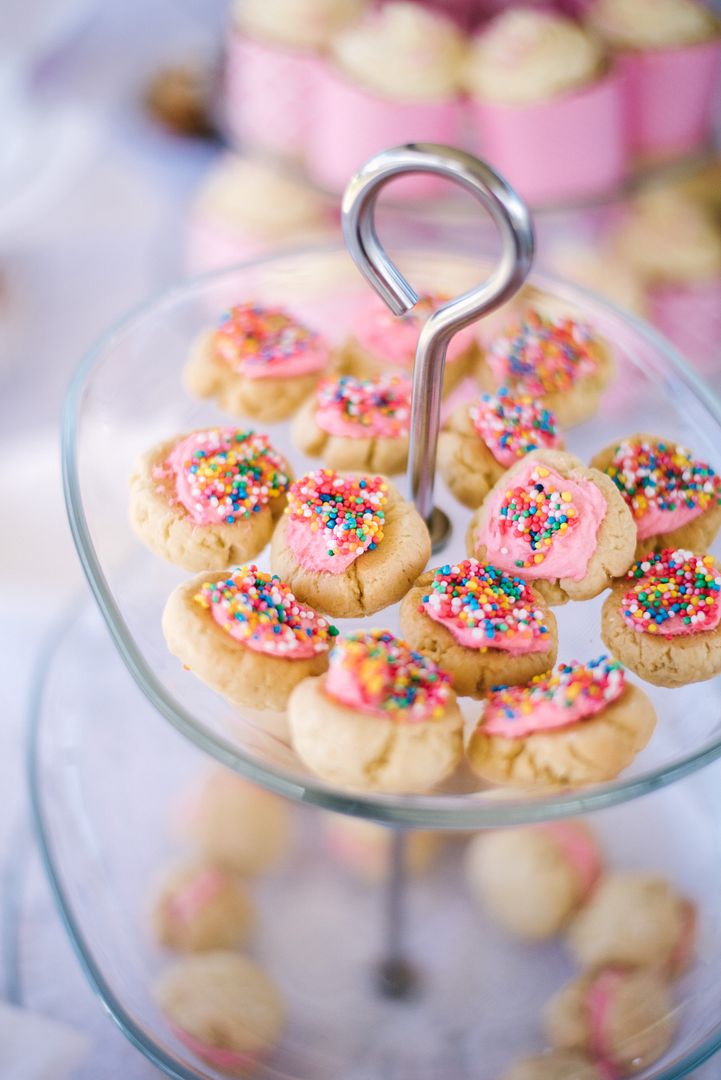 This is such an amazing recipe. One of those keepers to tuck away into your go-to book for parties and gatherings. The photo above was taken at Mia's 2nd birthday party. She had a vegan high-tea themed party at the local pool. It was such a lovely day. There is nothing cuter than a girly party with a huge bunch of toddlers who love your vegan food! These biscuits can be made with the pink icing like we did above, or just have them plain or doubled over with icing in between. We have also tried it with lemon curd in the middle and with passionfruit icing. We guarantee you will love them... it is a fool-proof recipe!
We use Australian metric measurements.
1 cup = 250ml | 1 tablespoon =20ml
makes 16
Biscuit Recipe:
3/4 cup flour
1/2 cup vegan margarine
1/4 cup plus 1 tablespoon icing (confectioners) sugar
1/4 cup corn flour
1 teaspoon vanilla extract
Icing Recipe:
1/3 cup
icing (confectioners) sugar
1 to 2 teaspoons water
red colouring (either vegan artificial colouring or natural such as raw beetroot juice)
100s and 1000s to decorate
Preheat oven to 180 degrees celsius and line a baking tray with baking paper.

In a large bowl, m

ix all biscuit recipe ingredients together until a dough has formed.

Divide into 16 balls and place on the baking tray.

Bake for 10 minutes until lightly browned on the bottom.

Set aside and allow to cool.

In the meantime, mix the icing recipe ingredients into icing with a spreadable consistency.

Once to the cookies have cooled, spread with the icing and sprinkle with 100s and 1000s.

Serve!